Whataboutery 03: 'Fashion against Capitalism - Rewatch
Rewatch Whataboutery 03: 'Fashion against Capitalism'
"Capital has been chasing after fashion's movements after its novelty and trends since it set its eyes on colonizing the entire world. Fashion has been the means, the vehicle, the driver of capital from the outset. Without fashion, I contend, capital would not exist."
-T'ai Smith

For this third intervention 'Transition', State of Fashion and guest-editor Warehouse | A place for Clothes in Context organized the online streaming event Whataboutery 03: 'Fashion against Capitalism'. In this Whataboutery practitioners Aïcha Abbadi, Shanzhai Lyric and Chinouk Filique de Miranda, elaborated on their individual contributions to the multilogue which revolves around critical explorations of non-industrial and non-capitalist fashion. In this conversation, led by sociologist, fashion theorist and culture critic Monica Titton, T'ai Smith author of soon to be published book Fashion After Capital joined the discussion to deepen their perspectives and share their thoughts on the agency of practitioners.

Together they engaged in a conversation around the possibilities of the future, how can practitioners disrupt the disruptive cycle of the fashion industry? What could be ways, strategies and tools to create an alternative approach to fashion?

In T'ai Smith' words:
"Fashion needs to redefine itself entirely. It will need a new ontology for a new set of practices - a new direction, a new path. Not one based on growth or on change-for-change's its sake, but perhaps as Aïcha and Chinouk and Shanzhai Lyric suggest: an identity based in relationships and mutual exchange."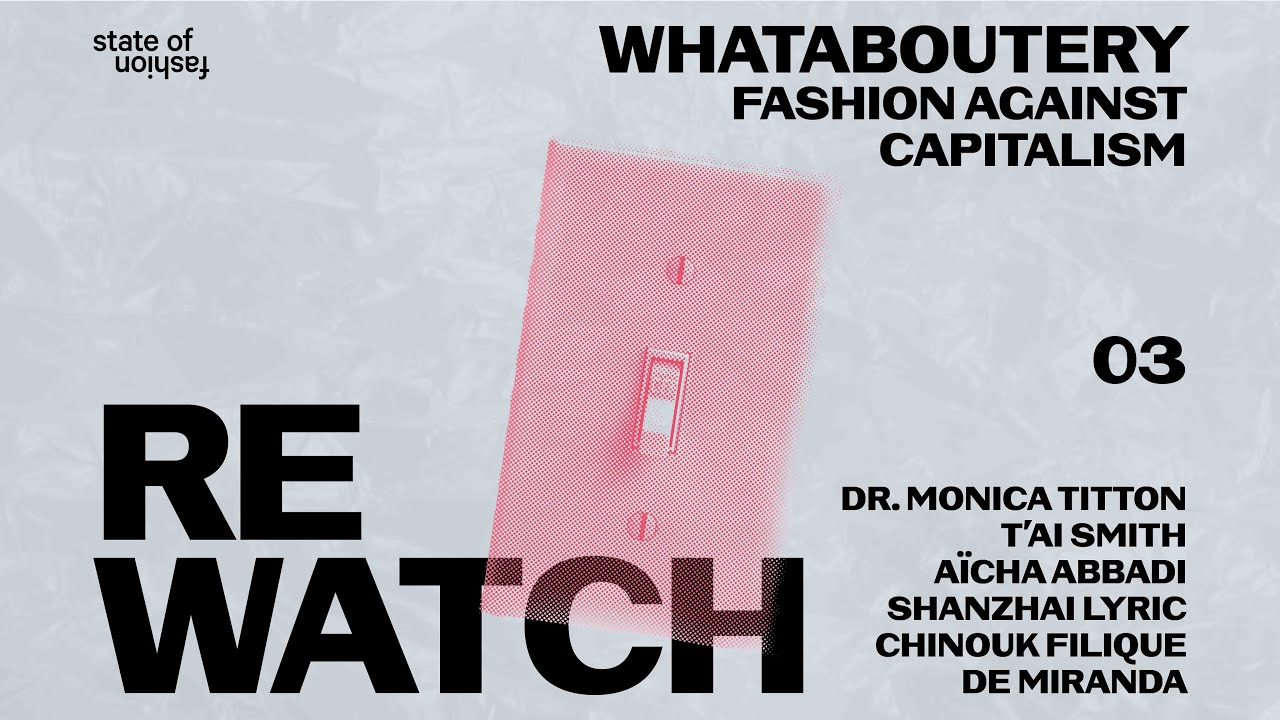 None
Whataboutery 03: 'Fashion against Capitalism - Rewatch