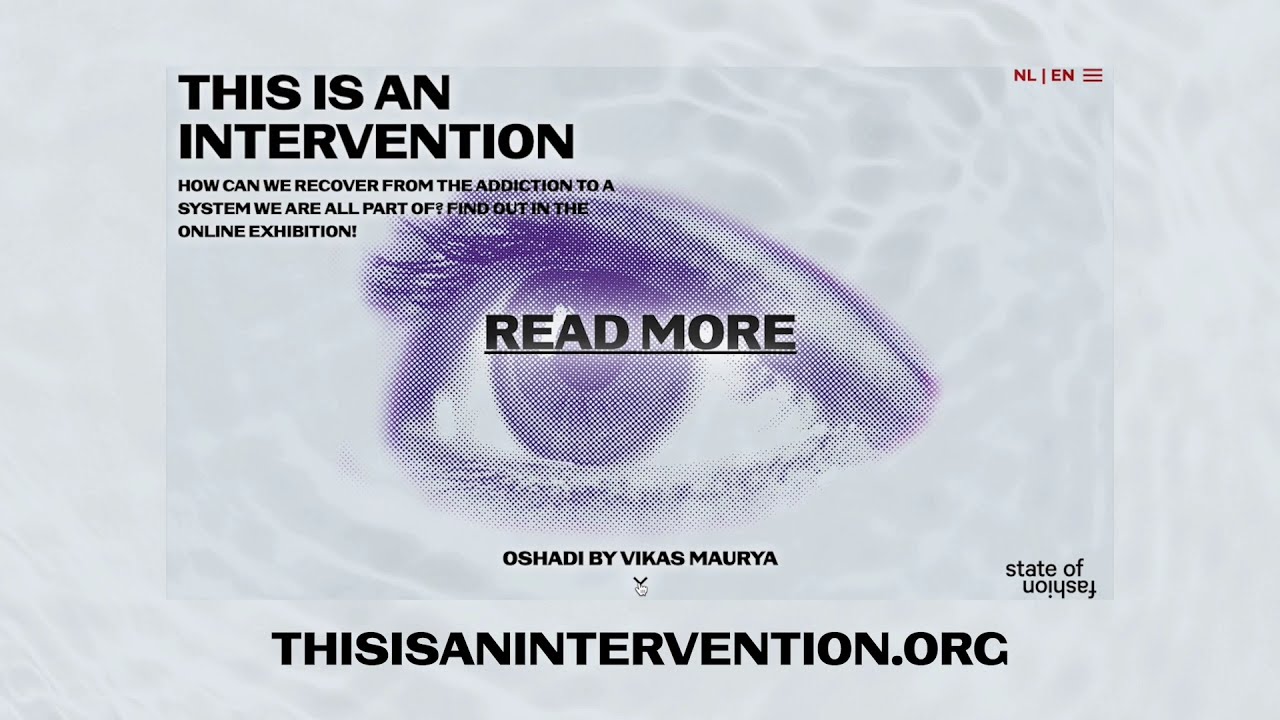 HOW CAN WE RECOVER FROM THE ADDICTION TO A SYSTEM WE ARE ALL PART OF?
Discover the online exhibition of 'This is an Intervention'. Here you will find the three commissioned works by Oshadi Collective, Shanzhai Lyric and Alok in collaboration with Glamcult and all other content created by our incredible contributors. Dive into the long reads, re-watch our online whatabouteries, look back on interactive workshops and so much more!
Visit the exhibition here.